Posted by Adam Jadhav | Filed under united states
During my swing through the Midwest this summer, I ended up spending an afternoon at the Taste of Chicago. It seems a bit diminished from my memories of years past.
But there was still plenty of opportunity for expensive if also tasty food. And take pictures of strangers eating glorious haunches of meat that I no longer consume myself.
This gentleman, who I believe is named Dave, was willing to let a strange man photograph him eating. I even told him I would be posting this on my blog. Brave, that guy.
And the juicy, saucy detail shot: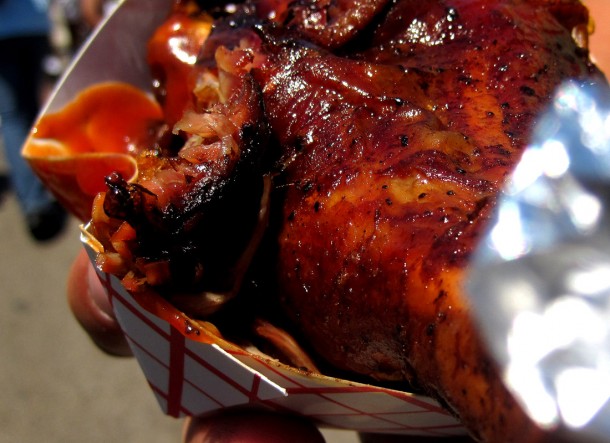 Tags: barbecue, chicago, delicious, food, meat, photography, taste of chicago, turky leg
Leave a Reply