Posted by Adam Jadhav | Filed under united states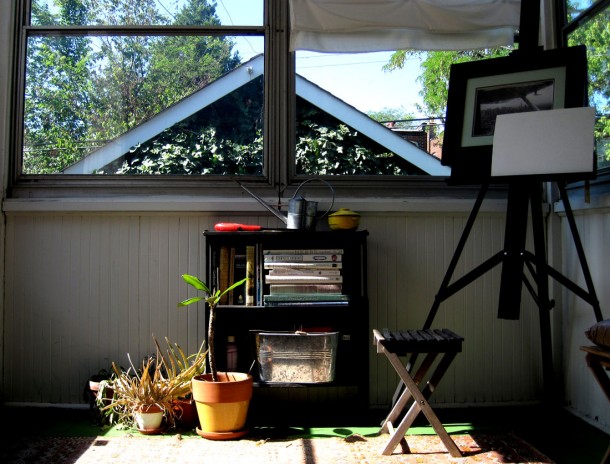 Georgina and Tim, who put me up for a few nights on my trip through St. Louis, have a comfortable, warm and pleasant home. I promised to put this photo of their back porch — bright and peaceful, a good still-life — on my blog.
I do miss that old life from time to time. Thanks, guys, for the hospitality.
Tags: georgina and tim, home, photography, st. louis
Posted by Adam Jadhav | Filed under united states
When I stopped through St. Louis in June, Joel and I had a rematch of our previous Monopoly battle from August 2009 in Green Lake. A few people will recall that historic clash when I pantsed Joel good and he complained that I wouldn't immediately defend my title again.
Well I beat him again this time 'round, though I admit I rolled like the dice were rigged.
I'll defend the title next year perhaps. Right now, the series stands at 2-0, me.
I've been playing Monopoly a fair amount lately. There was a battered version of it in Spanish (hence the "Monopolio" blog title) and I've since downloaded a pocket version for my iPod.
And yes, Joel, I recognize that the game remains mostly luck. I was absolutely destroyed in a five-way exhibition last month in the jungle.
Tags: games, joel, monopoly, photography, shenanigans, st. louis