Posted by Adam Jadhav | Filed under ecuador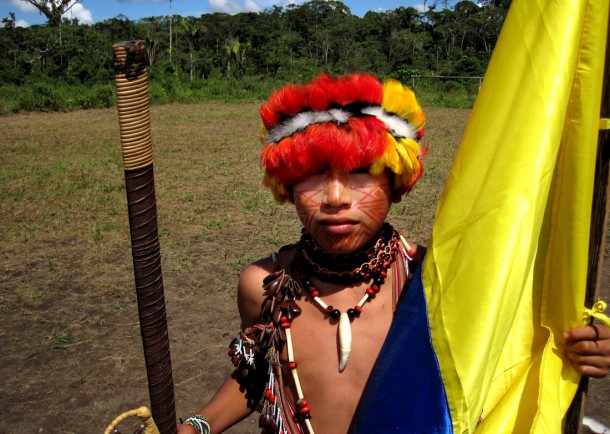 Arutam's school caters to a handful of village children, staffed both by Domingo Vargas, one of the older Shuar brothers, as well as volunteers. At the end of the semester, the school celebrated a graduation of sorts before a holiday. Parents and children attended, and Domingo read aloud the accomplishments of each child.
Edgar, above, who will next year attend the government school, was cause for particular celebration. Education levels are abysmal in parts of rural Ecuador, like much of the rest of the developing world. His graduation and chance at higher education is a big deal. Such an accomplishment has replaced old Shuar rights of passage, and it is a happy occasion worthy of donning traditional clothing.

The community is poor, that's not in question. The school remains rudimentary and lacks supplies; attendance varies by the day. But the children are enthusiastic and instruction is supported by the volunteer program and the dedication of the Vargas family. And, likely due to a number of cultural influences, the students are far better behaved than their Western counterparts.
Tags: arutam, children, culture, ecuador, education, en la selva, photography, poverty, volunteering
Leave a Reply