Posted by Adam Jadhav | Filed under india, united states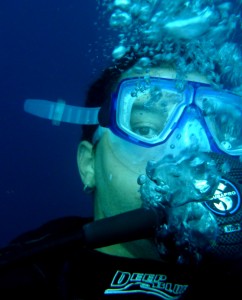 …in August to attend American University in Washington, D.C.
As many of you know, over the past several months I've been applying to graduate schools. Though I distinctly have cursed some elements of the process with Saturn's baleful glance — mujhe chahiye ki GRE pe shani ki buri nazar shap denge — I'm generally pleased with the results. Out of my seven chosen schools, I withdrew my application from one and was accepted at the remainder. All offered various financial aid packages in varying degrees of generosity.
In the end, American's program — highly respected in my future field: international environmental policy — and the school's offer of a graduate assistantship won me over. It had been my first choice when I first started looking at schools more than a year ago. And though Yale's environmental program and scholarship offer were attractive, I believe American will provide me better opportunities given my interests.
(I also received a good bit of support/attention from American staff/faculty, something that definitely helped in my decision.)
I'll be studying environmental policy and specializing in India. That will, ideally, involve research trips and possibly even a semester or more of study/work back here in Delhi and elsewhere in the country.
As much as I can, I'll focus on topics like coastal environmental policy and sustainable development. The goal is working to preserve the ocean — which I love — and people — to whom I feel obligated.
I'll be leaving India in mid- to late-June and spending some time between various haunts: Champaign, Chicago, St. Louis, Colorado and elsewhere, before arriving in the District sometime in August. Classes start at the end of that month.
Huzzah to the next chapter!
Tags: american university, environment, graduate school, gre, india, shenanigans
7 Responses to "Newsflash: I'll be moving to our nation's capital…"
Leave a Reply