Posted by Adam Jadhav | Filed under united states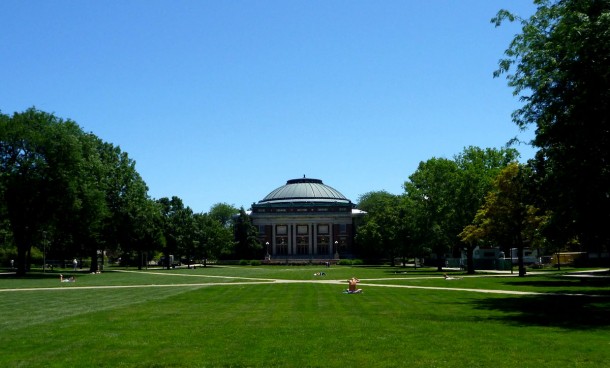 I try to spend a decent portion of each day reading, in preparation for grad school starting next month. To do so, on beautiful summer afternoons, I've taken to riding my bike down to the U of I central quadrangle, where I spend many days as an undergrad.
With most students gone for the summer, the Quad feels a bit forlorn. But it does bring back fond, fond memories.
Tags: champaign, college, quad, reading, u of i, united states