Posted by Adam Jadhav | Filed under united states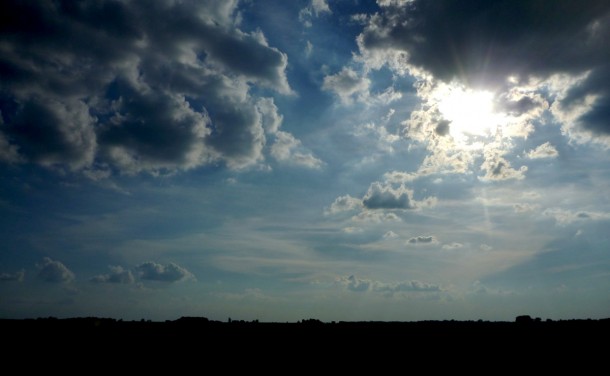 It feels absolutely fantastic to ride long miles through nothing but country. And with my new road bike, I'm thankful then to spend a few weeks here in Champaign-Urbana, where I'm no more than eight miles in any direction from wide open cornfields.
OK, so there are no grand mountains or sea views. But there's still peace to be hand with sun shining through cotton-ball clouds and the wind in your face as the green of Illinois farmland flies by.
I grew up in small farm towns across central Illinois. In recent years, too many years now, I've lived in metropolises with populations ranging from three to 20 million people.
I belong out here, in the country.
Tags: bike, champaign, corn, farming, illinois, photography, united stats