Posted by Adam Jadhav | Filed under united states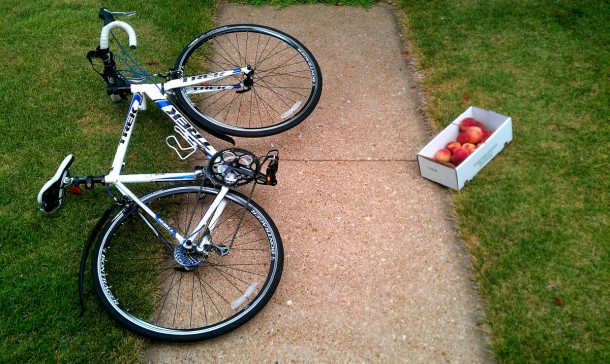 I had a good final weekend in the Midwest that centered on biking and friends and reading and peaches. As I packed up this morning to drive back to Champaign, I took the above photo of the last things to go into/on mom's car.
And I smiled thinking how easy I am to please, with a good bike to ride and a juicy white peach to eat.
Now if only I could bring a bit of India into the mix…
Tags: bike, cycling, happiness, peach, st. louis, united states