Posted by Adam Jadhav | Filed under india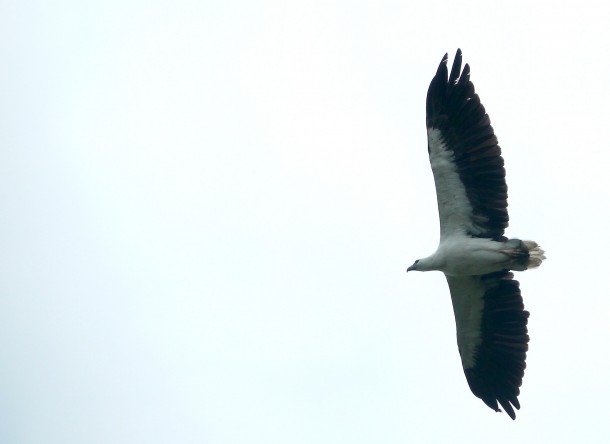 My field station sits just off a picturesque beach on the southwest coast of India. Immediately to the north, a rocky headland rises crowned at the top by an ancient fort. The history of the fort, which overlooks mouth of the nearby estuary as well as the beach and sea, is unknown but the stone boundary wall and crumbling foundations inside likely date to the at least the 1600s.
The fort is abandoned but it serves as a commons for local households who harvest the cashews and grasses that grow there. Both the hillside and plateau also have scrub brush, trees and coastal jungle. These spaces provide shelter to all manner of biodiversity — birds, butterflies, lizards, snakes, mongooses, jackals, wild pigs and more.
Flying above them all is my friend the majestic white-bellied sea eagle (Haliaeetus leucogaster).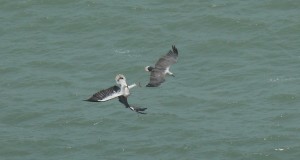 We believe a pair roost in a hillside tree very near our field station, but I've seen as many as five together soaring on air currents well above the hilltop. They fish the river and ocean, play/fight over their catch and call out with their raucous laughter-like cries (see below).
I've also photographed a juvenile which looks like a ragged brown kite until its stark white and grey adult feathers come it.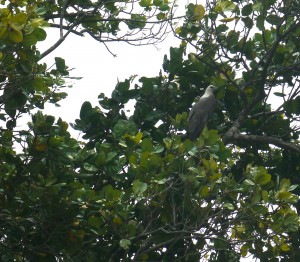 These photos come from my work and that of my foundation. We conduct biodiversity documentation/monitoring in partnership with a the India Biodiversity Portal. We also involve local school children as a form of biodiversity education.
But without a new funding stream we won't be able to keep this work up much longer. We've initiated a crowdfunding campaign to keep our biodiversity research and education alive. Please consider donating and spread the word.
Tags: biodiversity, bird, conservation, crowdfunding, india, panchabhuta conservation foundation, white-bellied sea eagle
Leave a Reply