Posted by Adam Jadhav | Filed under ecuador, india, united states
In 2010, I was standing on a beach in Ecuador watching all manner of sea creatures get dragged ashore, sacrificed for the targeted catches of high-value prawns and tunas (mostly for export).
Sharks, rays, even a turtle, all killed in the process. Some of them would end up in local ceviche as non-descript fish, but others (like the turtle, a protected species) would simply be left to rot.
I certainly don't advocate an end to fishing. I work with fishers of shark, sardines, mackerel, crabs, shrimp, oysters and more. I believe small- and medium-scale fishing has a role to play in livelihoods and food across the globe.
But the sight of Ecuador's illicit bycatch, which led to the photo above, left me asking what kinds of pernicious forces — political, economic, ecological or other — could lead to such wanton sacrifice.
I'm still asking that question. As June 8 is World Oceans Day, maybe we all should be asking it.
Tags: biodiversity, bycatch, fishing, oceans, sharks, sustainability, world oceans day
Posted by Adam Jadhav | Filed under united states
TO: Sandy K. Johnson
President of the National Press Foundation:
Ms. Johnson, I respect your career as a journalist, particularly your legacy as Associated Press COB in Washington, DC. I also respect the mission of the National Press Foundation, especially these days when journalism as a craft and a community is on the ropes.
Yet I was so very dismayed to learn of the National Press Foundation's Food, from Farm to Table "bootcamp," which sounds like little more than junket, paid at least in part by Monsanto. As disheartening were your recent comments defending such a program.
"Johnson did say that she personally initiated the NPF's sponsorship relationship with Monsanto after she found herself seated next to a member of the Monsanto board of directors at a dinner party in January. She also said that once Monsanto signed on as a sponsor, the NPF decided to locate the conference in St. Louis in order to include a visit to the company's labs in their programming. When asked if she was familiar with Monsanto's controversial reputation, Johnson replied, "In whose eyes? In your eyes? I'm familiar with the Monsanto that created research and science around agriculture that has allowed the United States to feed the world."
Now I understand that the food journalism community can be pretty quick to pounce. And there are many sides to the complex story of food and food politics. But this program and your conversation with Helen Rosner at Eater reveal two disturbing problems.
FUNDING.
Now, you might rightly stand on your word that this junket would be fair and balanced, that adult journalists can decide for themselves, that NPF wants to shed light on a multifaceted issue, etc. I agree that a tour of Monsanto should be included in such a program as should your planned tour of an organic farm. And yes, I think that Monsanto's side needs to be heard, and questioned critically. I think a visit Whole Foods and to Aldi is on order. I think checking out the refrigerators of the rich in Clayton and the poor in North St. Louis would be revealing. Go stand in the middle of vast corn fields in southern Illinois. Compare their soil to that of a permaculture plot developed by EarthDance Farms of Ferguson, Mo. Speak with scientists at the Missouri Botanical Garden (or bring some from the University of Illinois at Urbana-Champaign or the University Missouri at Columbia). Take a day trip up to Decatur, Ill. and visit Archer Daniels Midland. On your way back check the small and largish dairy production around Breese, Ill.
Such activities will surely make your junket less junket-y.
But why should Monsanto foot the bill? Do you/NPF not see a real conflict of interest? Do you not think that there's at least the potential for impropriety or the appearance there of? Can you swear that Monsanto at no point has influence on the itinerary? Do you not see that by taking Monsanto's money, you allow them to buy influence? The rules of the exchange are changed, right?
I remember the old AP "rules" that I learned as an intern and stringer. We took free water if we were thirsty; the rest of the sponsorships, junkets, food at events, transportation with the campaign — I was taught — was to be refused or paid back if absolutely necessary. I'm sure you haven't forgotten why those rules — informal or official — were so strictly promoted as a code of conduct.
Is it the case that the junket couldn't happen without Monsanto funding? I do suspect you wouldn't be able to offer an all-expenses-paid trip to St. Louis. Which is also probably what Monsanto wants. In that case, don't do it; find other funding creative ways to train journalists on these matters without compromising your/NPF's integrity.
BIAS
Now, on a more personal note, your blathering and defensiveness reveals you as biased on these issues — consciously or not.
You say got the idea from a NatGeo issue? You were sitting at a dinner party next to a Monsanto bigshot and struck up a conversation? Congratulations. Are you so removed from these concepts that you weren't already aware of their complexity and Monsanto's role? Are you really claiming you are unaware that Monsanto is controversial and not always considered an altruistic corporation interested in ending hunger? Do you think Monsanto critics are just some hippy fringe? There's no reason for concern with GMOs and the politics of GMOs and corporate control of the food system? You're absolutely unbiased in all this?
No, Ms. Johnson, I think you have plenty of bias, and you quite plainly reveal it. You apparently got riled up and pushed back at Ms. Rosner, but in doing so, you openly take a stand on your benefactor Monsanto — and apparently the highly contentious politics of food, aid, subsidies, intellectual property rights, trade, policy, freedom of expression, tort law and more. Your unskeptical description of Monsanto as supporting the food-providing United States is company salespitch and/or jingoistic propaganda more than truth.
As a final justification, you attempt to dismiss your skeptical interviewer because you claim some authority, having grown up on a farm. I agree that once perhaps put you closer to some of these issues (though probably not the extensive complexity of agro-food politics today) than people who don't grow up in and around farming towns.
But that last credential doesn't excuse your (and NPF's) abrogation of basic journalistic principles. You might like Monsanto enough to take their money. And you apparently can't see your own bias (bias is funny that way).
But I hope enough journalists do see through Monsanto's attempt to buy media coverage, in which you are now complicit.
Sincerely,
Adam Jadhav
P.S. Before you dismiss me. My very first job was detasseling corn. My second was stocking food at a grocery store. Several years later I interned with the Associated Press. I became a political reporter in St. Louis. I left journalism for a graduate degree in global environmental politics. I now live in India conducting research (and hands-on experiments) in sustainable agro-ecology. From there to here, it's very interesting to how Monsanto and the United States do or do not "feed the world."
Tags: agriculture, bias, GMO, journalism, monsanto, national press foundation, press freedom, sandy johnson, science, united states, washington dc
Posted by Adam Jadhav | Filed under united states

Spotted this evening on Treehugger.
Take the time to watch the above. Aside from just being wonderfully nerdy about bicycles and weird science, this video also seems like a really, really, really instructive lesson about how brains (ours, others, etc.) might approach a dynamic social, ecological or political problem.
I'm betting most of us see this and think, at least at first, "I could figure it out." Then, after watching a lot of people fail, some of us still probably think, "OK, difficult, but I could still do it."
Maybe we invent tricks we think will help — closing our eyes to tamp down the visual miscues, crossing our arms to maintain the "push with the right, turn to the left" muscle memory, etc.
And most of us would still probably faceplant if forced to do it at any speed.
I'm left wondering, then, how much this ingrained processing of bicycle riding also applies to how we process OTHER information, ideas, biases, etc. Do beliefs/constructs/paradigms/language really get as hard-wired as bicycle riding?
If so, I suppose I probably would continue to believe the government is good/evil, climate change is real/fake, gay people are people/sinners, guns are safe/dangerous, ice cream is tasty/the scourge of thighs, the earth is round/flat, dogs can/can't look up, and other binaries entirely because of my neuro-wiring and irrespective of compelling "reason," "logic," "science," "information," "knowledge," "humanity," etc. with which I am presented.
In the backwards bicycle case, I very clearly can see that I need to push with my left to veer/counterbalance left. Yet my brain still won't do it, at least not without eight months of reorientation (that apparently can also be overcome in several minutes re-reorientation). In other words, I'm sitting there on the pedals telling myself that reality has changed, with everyone else also explaining how the world is now different, and I need to adapt and push with the left to go left, and yet my brain tells me and everyone else, politely, to eff off.
Similarly, if my brain also says X is a hoax, how difficult is actually convincing myself that X is true?
And of course, with most thorny issues, we know that most ideas are not simply the product of knowing the A, B and C of X. Enter the halo effect, social capital, limited but repeated experiences, memory loss, ego, fear, group-think, shifting baselines and all other common obstructions to changing our made-up minds.
In real-world conditions, then, my brain tells me to X is wrong because I should distrust person E who believes X because Y is my routine experience and person B also supports me as a member of clan R which adheres to community norm set M; in addition, I've actually forgotten the A, B, and C of X, which I encountered Z months ago surrounded by people L while I was in mood T; and, in any case, I imagine myself to be person type Q and to even consider believing X would actually make me person type J."
Makes me really take a step back on the strategies we use to win hearts and minds. Say, for instance, in favor of climate reality or sustainable living or equality under law.
So what if believing Y (and not X) really is like riding a bike? What would it actually take to help/encourage people forget Y and choose X? Some pretty difficult truths for all who are interested in making social change a reality.
Tags: bicycles, environmentalism, ethics, neuroplasticity, psychology, social change, weird science
Posted by Adam Jadhav | Filed under united states
Fourteen years ago today my father died in a car accident. Life has nonetheless been good to me; just wish I could share it with him.
Tags: dad, father, life, loss, love, memory, solomon jadhav
Posted by Adam Jadhav | Filed under united states
Conservation International has released a new series of HD videos personifying portions of the earth-system with messages delivered by celebrity voice-acting. An unhappy Han Solo Harrison Ford plays the ocean. Nature, soil, the rain forest, water and water also deliver messages in this "Nature is Speaking" series. More perspectives are coming.
The message: From the point of view of nature, humans with their hubris and ignorance seem destined to destroy the natural resources they depend on with hubris. Ecosystems have survived for millennia upon millennia and yet humans, in a relatively short time span, are breaking everything in sight.
(I was in the audience a few years ago in a Washington, DC theater when Bill McKibben sadly joked, "This is why we can't have nice things.")
These messages have antagonistic overtone, some more than others. An almost spiteful Ocean warns, "I'm only gonna say this once. If nature isn't kept healthy, humans won't survive, simple as that. Me? I could give a damn with or without humans. I'm the Ocean. I covered this entire planet once and I can always cover it again. That's all I have to say."
I expect the message+tone will rile some people. And I do wonder if the "nature will survive us all" trope doesn't do a bit of harm when we're also arguing that humans are responsible for massive environmental change.
Still, the argument is certainly true; we are destroying the ocean — through overfishing, trash, chemicals, fertilizer runoff, mining and acidification via CO2 emissions. The video poignantly offers no small amount of stunning video to remind us of the ecosystems we're threatening.
The tag line: "Nature doesn't need people. People need nature."
Tags: advocacy, conservation international, consumption, degradation, environment, environmentalism, harrison ford, oceans, policy
Posted by Adam Jadhav | Filed under united states
In 2012 and 2013, American University Prof. Eve Bratman and I worked with two of her classes to survey more than 250 commuters in Washington, DC's Wards 7 and 8. While much of the city — and indeed the country — has seen a cycling renaissance (hooray!), commuters in predominantly poor, predominantly black Wards 7 and 8 aren't exactly part of the boom.
Above is an early table from the 2013 segment of the survey that specifically asked commuters at a wide range of places what barriers they could identify to cycling. Meanwhile, we note that the overwhelming preference among our respondents in both surveys is still for an automobile.
Ultimately, this leads us to conclude there is more serious work to be done; and we have a few policy suggestions. For a more developed argument, see the initial findings of our exploratory, shoestring research published today by The Atlantic's CityLab.
Many thanks to CityLab for listening to us. And thanks to all the co-conspirators (fellow students) in this research. We're looking at publishing a much more thoughtful, articulated and data-heavy version in the coming months.
Tags: biking, class, cycling, development, equity, income, race, social concerns, sustainability, transportation, united states, washington dc
Posted by Adam Jadhav | Filed under united states
LEGO building blocks remain my all-time favorite toy. Even more favorite than bourbon or my dive kit.
As a child, I spent hours hidden away in my room, imagination running wild, building, deconstructing and rebuilding parts of the LEGO city pictured in the fuzzy image below. I could never get enough and they were a prominent part of every birthday, Christmas or other gift-receiving occasion.
I vividly remember my giant airport, my train set, my pirate's island and more. As an 11-year-old, I spent my savings on spare LEGO building blocks so I could build mass housing for my city from scratch.
And I even had a Shell-branded gas station. Today, I shiver at the thought.
Of course, it was a different time. Few openly resisted such things as surreptitious marketing or product placement in child's toys. Hell, I didn't really think about this particular horror until a few years ago.
But given the state of our world, our politics and our understanding of climate science, it's time that LEGO cut ties with a corporation whose business model depends on destroying the environment. Every day that LEGO continues to shill for Royal Dutch Shell, it otherwise lends the company a false, friendly and benign air.
I hear some folks: "Come, on, it's just a little bit of product placement and branding." They're two Dutch companies, after all. And how many kids at some point have toys — think model cars and trucks covered in ExxonMobil stickers — labeled with the name of this or that company?
This is more than just banal advertising. Through LEGO sets in the hands of children, Shell markets a subtle-but-dangerous message that it's institutional, that it belongs, that it's noncontroversial, that it's fundamental and that it should be accepted. That the Big Oil economy — which includes Shell's continued attempts to drill in the arctic — is as "harmless" as apple pie (or maybe stroopwafels).
If LEGO started making new sets called Oil Rig Spill Disaster or Warming, Rising Seas, then I wouldn't complain. That'd be honesty in advertising.
Want a visual appeal that will punch much harder? Watch this brilliant Greenpeace video and sign.
Tags: branding, campaign, climate change, conservation, corporate partnerships, corporations, drilling, greenpeace, LEGO, oil, product placement, shell, shill, toys, united states
Posted by Adam Jadhav | Filed under united states
One year ago, surrounded by family and friends, we had a flash mob wedding on a beautiful St. Louis Saturday afternoon. This social ceremony stateside the nth wedding function we had starting with Ishani's first wedding to a tree behind her house.
A sincere thanks to everyone who was there with us in St. Louis to celebrate. Those who wanted to but couldn't make it were of course missed. We raise a glass to you all.
This post is back dated. Not because I forgot, but we because we've been without Internet a majority of the last few days. Hooray for monsoon weather!
Tags: forest park, grand basin, ishani sinha, love, marriage, married, shaadi, st. louis, united states, wedding
Posted by Adam Jadhav | Filed under united states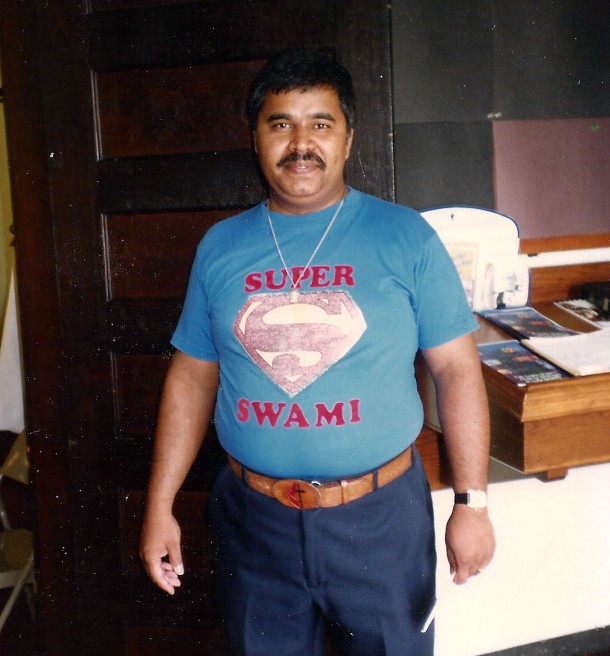 Father's day and all. Miss you so much, dad.
Tags: chestnut, family, father's day, illinois, immigration, india, solomon jadhav, united states
Posted by Adam Jadhav | Filed under united states
I'll be brief. Maybe.
Dear President Obama: I sorely missed being in Washington, DC, this week. The Reject and Protect protests by the Cowboy Indian Alliance (and thousands of other supporters) against the Keystone XL pipeline wraps up today. The big show was yesterday and the pictures are fantastic, symbolic and powerful. Check the video above of the opening ceremony earlier in the week. I hope you heard them. They mean business and you should listen.
My views on this are hardly a secret. #NOKXL. But I'm still a little in awe of how many people have come together, from very different subject positions, despite what I consider to be an adverse environment for environmental politics.
Consider the context: U.S. politics are poisoned/paralyzed by a hypocritical, psuedo-"freedom from government" movement; the Democratic leadership is focused on public relations damage control over its greatest achievement (which I still support); the Republican-controlled House hates nature; the uber-rich Koch brothers live and breathe climate change denial* and bankroll idiocy* on the matter; some scholars say as national governments are unable/unwilling/less necessary to lead in global environmental governance, cities may/can step up in their place.
Such gridlock, political distractions, misinformation (lies, you giant Kochs*) and city-scale momentum might suggest that a national environmental movement would have trouble gathering steam.
Yet somehow, Mr. President, you have managed to repeatedly draw large crowds of protest very near to your doorstep. More than 1,200 got themselves arrested in 2011 in a massive display of civil disobedience, and tens of thousands have again and again crowded downtown DC to tell you to take a moral stand and reject this pipeline.
In the latest action, Obama-sir, you've managed to convince historical foes — ranchers and indigenous tribes — that they have something important in common that would trump even the grave injustices and conflict of the past. In case you haven't figured it out, that common interest is telling you where you ought to shove the pipeline.
As you well know, Mr. President, climate change is real and scary. We're on a runaway train of oil addiction; stopping said train will be painful, to be sure. But the whole planet is headed for an even worse fate if tar sands crude goes up in so much smoke. If Keystone XL is approved, the United States will be aiding and abetting the consumption of immoral, uber-dirty (like, Koch Bros.-dirty*) tar sands crude.
Perhaps I should be thankful that your indecision on the looming threat of this pipeline has galvanized a new environmental movement that bridges some serious political gulfs. Perhaps I could be thankful, Mr. Obama, if I wasn't still so damn flustered that you and your administration are politically punting (again) on environmental protection.
* For you prickly Koch Bros. fanboys, my angst about your money-grubbing heroes is of course my opinion, no matter how many other people (or facts) share said opinion. No need to line up the libel suits.
Tags: #nokxl, 350.org, barack obama, cowboys and indians, democracy, environment, environmentalism, ethics, keystone xl, morality, protest, social movement, washington d.c.