Posted by Adam Jadhav | Filed under india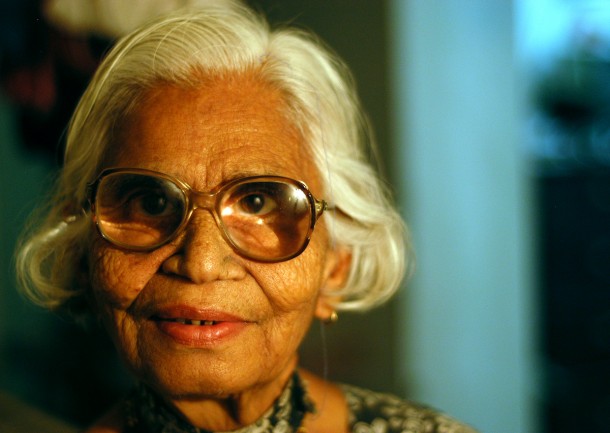 I will never forget the words of dadiji, in a moment of utmost tragedy, when my father, her son, had died suddenly several years ago. She implored, over a scratchy phone connection: "Be strong. Have strong faith."
God will provide and care for us, she said.
Raised an orphan, married in the Indian fashion to a man she didn't know, weighted with the load of four step-children and four more of her own, hardly blessed with substantial resources, Mohini Jadhav's life was a marathon, an endurance trial. For more than nine decades, she faced her struggles — including attacks on her family over religion, a husband who ruled at times with an iron fist and various bouts of domestic strife — with an unwavering faith and delight in God's grace.
It was that faith that reached out to me from thousands of miles in the darkest of moments. Over many years, she stressed that we can only feel happiness at the life God (he/she/it/they) gives, even as we stumble over hardship.
She died yesterday, succumbing, finally, to old age. I will miss her faith and joy.


Continue reading this entry » » »
Tags: dadiji, family, india, pune
Posted by Adam Jadhav | Filed under india
I went to visit my dadiji in Pune earlier this month, perhaps for the last time. She has become successively weaker in recent months after a fall in January confined her to bed.
But she was mostly in good spirits while I was there. She told me that I should get married to an Indian girl, offered to make me biriyani and pickle, quizzed me on my Hindi and again told me to marry an Indian girl.
Her memory fades in an out, but she told some stories from her past. And I showed her some pictures and sat with her holding her hand as much as I could. The photo comes from the morning I left.
And, yes, I promised I'd marry an Indian girl.