Posted by Adam Jadhav | Filed under kenya
Today is World Food Day, a day noted by food sovereignty+security+justice organizations from the U.N. FAO down to the smallest community co-op. It's one of these international "days" when we're all supposed to pay attention to the plight of the millions upon millions of people across the world (and yes, in the U.S., too) whose lives are poorer for their lack of ready access to good, healthy food.
Of course, in the U.S., most of us, myself included, let such days pass without notice. And in reality, a "day" of recognition is a rather artificial way of tackling a problem.
But nonetheless, the grad school hippy in me finds the exercise worthwhile. So I've been pondering the above photo, of a mother from Kibera, a sprawling slum of Nairobi. I met her October 15, 2009, when I spent a few weeks in Kenya talking to people about water and environment and health (and also lions and zebras). That's her youngest on her back, her family's clothes on the line, and importantly, her primary source of fresh greens growing out of a gunny sack on the ground behind her.
The soil in Kibera is compacted and often toxic from waste/chemical leeching. And space is at a premium, so any kind of local ag has to adapt. Yet in back "yards" across the slum people have taken to growing basic roots and greens in makeshift gardens.
In the face of a globalizing world food system that delivers grocery stores full of processed foodstuffs to us in the Global North, here a marginalized peasantry (displaced to megacities) still manages to respond with their own alternatives. Contained within this picture is a powerful and yet humbling critique of industrialized food that we who have plenty need to hear.
Tags: food, food security, food sovereignty, garden, kenya, kibera, nairobi, photography, poverty, slum, urban development
Posted by Adam Jadhav | Filed under united kingdom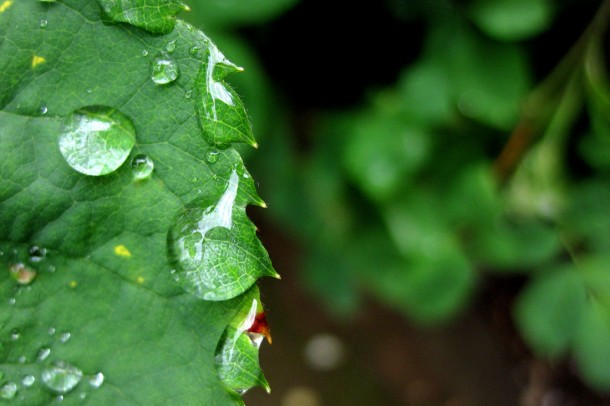 I spent an afternoon at the botanical gardens in Glasgow during a fine, fine mist and light drizzle. Lots of pleasant macro photography. Rain drops aplenty. See several photos below.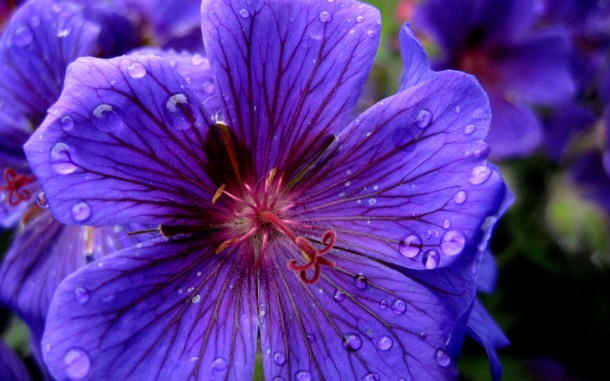 Continue reading this entry » » »
Tags: botanical garden, environment, flowers, garden, glasgow, photography, rain, scotland, tourism
Posted by Adam Jadhav | Filed under india
Rajasthan is a dry, dry place.
Tags: bikaner, garden, india, irrigation, photography, rajasthan, water