Posted by Adam Jadhav | Filed under india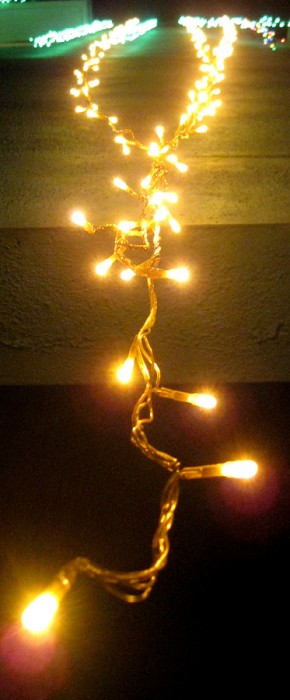 I missed Diwali by a few days, but the neighborhood where my uncle lives still has plenty of decorations.
All the shops are displaying flowers and lanterns and shiny posters and garland.
And at night, the lights. And the fireworks.
It's a bit like Christmas.
The festival — known as the Festival of Lights — has significance primarily for Hindus, but also Buddhists, Jains and Sikhs. My family, being Christian, doesn't celebrate.
For Hindus, Diwali, also spelled Divali or Deepawali or variations thereof, marks the return of Lord Rama after he defeated the evil multi-headed demon Ravana who had absconded with Sita to Lanka, as retold in the Ramayana. It is also symbolic of other victories by good over evil, or so I'm told. By Wikipedia.
I've read (not on Wikipedia) of mothers telling their children, "we light the lanterns to lead Rama home."
The holiday spans multiple days and does involve a good amount of ritual partying. I like, especially it for the lights and firecrackers. With any luck, I'll still be here for it next year.
Tags: beer, culture, diwali, festival, india, partying, photography, tradition