Posted by Adam Jadhav | Filed under india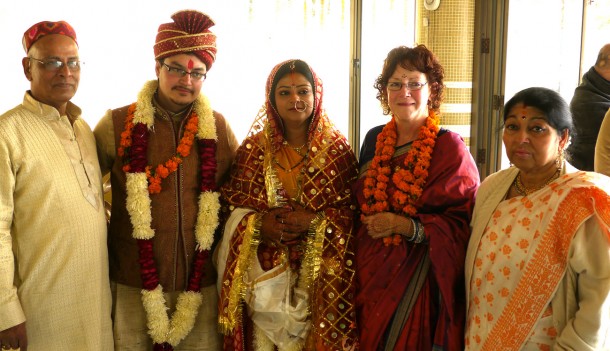 To the day. Or maybe it was a few days earlier. Too many celebrations to remember.
Tags: anniversary, family, india, shaadi, wedding
Posted by Adam Jadhav | Filed under india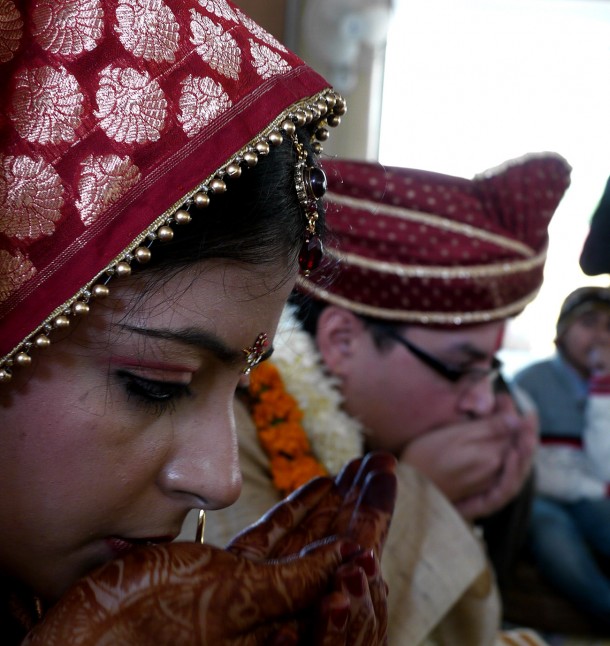 We drank gangajal, walked seven times around a ritual fire and promised, among other things, to follow each other forever.
Tags: anniversary, delhi, love, shaadi, wedding
Posted by Adam Jadhav | Filed under united states
It's been four years since our flashmob wedding at the lake in St. Louis' Forest Park. Bapre how lucky I was that she said yes.
Tags: anniversary, love, shaadi, st. louis, usa, wedding
Posted by Adam Jadhav | Filed under india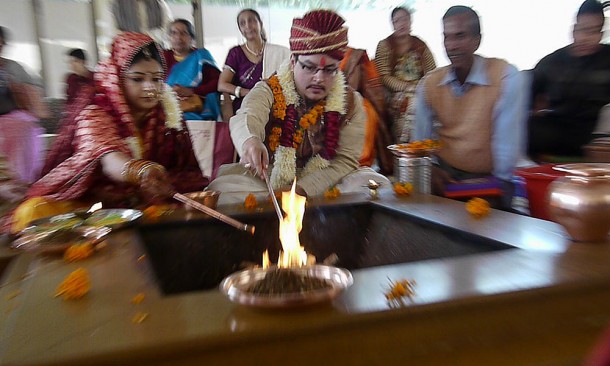 Four years ago, the most wonderful woman and I circled a fire seven times.
Tags: anniversary, india, ishani, love, shaadi
Posted by Adam Jadhav | Filed under india
…is a little difficult to pin down as we're never quite sure which function happened on which day.
Seeing how I failed to set a blog post to go live before we took off for holiday, I'm posting this today, now that we're back home, on our legal anniversary.
Love you, darling.
Tags: anniversary, india, ishani, love, shaadi, wedding
Posted by Adam Jadhav | Filed under united states
June 29 is our second anniversary of what felt like our fifth or sixth wedding ceremony. But it was the only one we had with U.S. family and friends. And we were so grateful to all who supported us, in person and in spirit.
And we still are. Lots of love to you all.
Tags: anniversary, ishani wed adam, june 29, shaadi, st. louis, wedding
Posted by Adam Jadhav | Filed under united states
One year ago, surrounded by family and friends, we had a flash mob wedding on a beautiful St. Louis Saturday afternoon. This social ceremony stateside the nth wedding function we had starting with Ishani's first wedding to a tree behind her house.
A sincere thanks to everyone who was there with us in St. Louis to celebrate. Those who wanted to but couldn't make it were of course missed. We raise a glass to you all.
This post is back dated. Not because I forgot, but we because we've been without Internet a majority of the last few days. Hooray for monsoon weather!
Tags: forest park, grand basin, ishani sinha, love, marriage, married, shaadi, st. louis, united states, wedding
Posted by Adam Jadhav | Filed under india
Note: I'm not saying anything here that hasn't been said by others. I know that.
I made it roughly two-thirds of the way through this video — laughing all the while — before realizing that it was actually a parody. That's because many segments of India have a post-colonial fixation on "fairness," as we call whiteness here. Even otherwise reasonable people consciously or subconsciously signal their belief that it is preferable to be light-skinned; so many people "prefer" fairness that I really would not have been surprised if this — whitening cream for your testicles — were a real product advertisement.
The faux Shahrukh Khan in the video is worth noting, as the real SRK has actually advertised "fair and handsome" creams for men even in the recent past. Shahrukh Khan, of course, makes for a big target but other Bollywood stars and cricketers have done likewise. We can be thankful that those who endorse such products are taking more flak for it these days and some are beginning to recant. Katrina Kaif, one of Bollywood's latest leading ladies, has backtracked or double-spoke, saying she doesn't support fairness creams even though she has endorsed them previously. Predictably, Aamir Khan, sitting next to her, comes out strongly against.
One might dismiss this as just the theater of the absurd, mass-marketing or ajeeb consumption and little else. And celebrities hawk everything in this country, so why should they make political causes out of every ad.
But the industry is big business. One estimate says that Indians spend more on fairness cream annually — hundreds of millions of dollars — than they do on Coca-Cola (not that Coke should necessarily be the barometer of reasonable consumption).
Meanwhile, the messages behind real advertisements help fuel conversations about skin color in homes across India. Parents tell their daughters to stay out of the sun lest they become "kali" or "black." Marriage ads pronounce boys and girls as fair or actively seek a partner with a light complexion. And the obsession with fairness is not purely fashion; some overt ads actively promote the idea that you are simply less valuable with dark skin. Just take a gander at late night TV.
(I realize this is not an India-exclusive critique, but this is where I can comment from experience. And with 1.2 billion people in a nation that continues to struggle with class, caste and color, this discussion needs to take place again and again.)
Many people — myself included — have suggested this is a historical legacy of a time when skin color was a proxy for class; someone with darker skin was more likely to have a life of hard labor and drudgery in the sun. This is still a common experience much of the world, where the poor working class spends large portions of its days out of doors. But even in the upper economic strata, where skin color today is clearly not a proxy for wealth, fair skin remains prized.
Perhaps more charitably, we can think of this as an adaptation or coping mechanism for a society that is so clearly stratified on social and economic lines. In present day India, if you are poor or marginalized or discriminated against, you likely have many barriers to full social and economic participation in your community. If skin color is a barrier that can be partially surmounted with a cream available at any corner store (dubious claim but I'm sidestepping the efficacy question for such creams), wouldn't it be tempting to purchase?
But the enduring power of "whiteness" MUST also be seen in the context of lingering post-colonial discourse and attitudes. Think that sounds like scholars making up stuff to talk about? Here's some good reading on the subject. When we continue to buy into the idea that dark skin = less value, we also buy into a false colonial logic that reinforced the idea of a lighter=enlightened class of people dominating, subjugating and ruling the dark, black, teeming masses.
If Indians thought of fairness cream as a specifically colonial legacy, I bet fewer would be interested.
Tags: aamir khan, advertising, bollywood, capitalism, caste, class, colonialism, color, consumerism, consumption, discrimination, fairness, india, katrina kaif, modernity, post-colonial, shaadi, shahrukh khan, socioeconomics, srk, tamasha, whiteness
Posted by Adam Jadhav | Filed under india
So it took a while to get this uploaded. A good long while.
But now, for your consideration and viewing pleasure, here's the full-length feature by our Delhi video team. The audio levels are low, so I recommend headphones or turning up the stereo.
Bust out the popcorn.
Tags: delhi, india, ishani weds adam, marriage, shaadi, wedding
Posted by Adam Jadhav | Filed under india
Earlier this month, I had the honor of photographing the civil wedding (read: navigating the web of India government) of two Delhi friends, Poh Si Teng and Mayank Misra. They were some of the first people I got to know in the city.
The wedding day had ups and downs and they invited me to be there for the whole thing: getting dressed, car rides in Delhi heat, power cuts, paperwork, Indian bureaucracy, tangling with the sarkar, the eventual success and a fine celebration afterward.
Many congrats Poh Si and Mayank.
Tags: celebration, delhi, india, mayank misra, photography, poh si teng, sarkar, shaadi, wedding