Posted by Adam Jadhav | Filed under india

And now for something completely different.
Hamesha idhar udhar aise vaise kachar pachar.
Chalu bird.
Tags: birbal, bird, conure, dance, dancing parrot, green-cheeked conure, india, kachar pachar, parrot, pet, shenanigans, totaram
Posted by Adam Jadhav | Filed under india
Hat tip to Michael Thompson on directing me to the video.
From Xaver Xylophon, a graphic designer/animator from Europe, a very cute video of an auto rickshaw driver's day in Bangalore, where I now reside.
Fun to watch and it offers lots of interesting tidbits on this facet of the transport system in major India cities (and elsewhere in the world, from Kenya to Thailand).
The artist certainly goes beyond the one-off Mario Kart-esque caricature of the rickshaw. He includes a dispute over a meter-fare, a break-down fixed by jugaad, a nap, the menagerie of passengers and even some downtime.
Still, a few things are missing from the video that are part of the routine for many an autowallah. I'm not trying to be hypercritical, but it's important to recognize reality, particularly as these three-wheelers play a large role in keeping urban transport from completely collapsing.
To start, the road traffic itself seems almost pleasant. I'm sure the artist knows how choked Bangalore roads are and I imagine the true picture would be difficult to animate. In reality, autos are becoming increasingly less visible amid the crush of cars that is overtaking most Indian cities.
We could have easily seen more of the exploitative, entitled passenger. A fare dispute is rarely resolved without some yelling. Of course, the reverse also often happens; in what is often an almost adversarial system here in Bangalore (and elsewhere), autowallahs do sometimes try to take passengers for as much as they can; many rarely go by meter so easily.
Other supporting characters deserve screen time: The police officer expecting a bribe; the upper-class, elitist bada sahib honking and shouting incessantly from behind the wheel; the chowkidar of the new building/complex scaring off the driver; the other autowallahs who are sometimes hostile to strangers who venture too far from their usual territory; even the firang cyclist (me) adding to the confusion of the rode.
Above all, we are missing the owner of the auto exacting a pound of flesh (exorbitant rent, inflated repair charges, etc.) from the driver. Though it's true that some rickshaws are owner-operated (this varies by city) and some drivers are unionized or otherwise protected, in many instances, the vehicle is owned by an investor whose profit comes from exploiting the labor class.
Again, the video is really quite wonderful, but ultimately the daily path of the autowallah involves dodging (or coping) with plenty of class conflict and exploitation, in addition to potholes, streetdogs and breakdowns.
Tags: autorickshaw, autowallah, bangalore, class struggle, exploitation, india, political economy, shenanigans, transportation, urban development, wallah
Posted by Adam Jadhav | Filed under india
Best. Holiday Ever. No celebrating this year (Holi officially was Wednesday). Above shot comes from 2011, the last time I played holi, pakka pakka. Next year, however, I expect to be in full color beast mode with family.
Tags: delhi, festival, holi, holiday, india, shenanigans
Posted by Adam Jadhav | Filed under india
I've only been back stateside less than a week. I spent my winter break in India and specifically Delhi, visiting friends (and one incredibly important person), laying the ground work for research, meeting scholars and activists, reading development material — Seeing Like a State, The Bottom Billion and Development Redefined — and eating.
This included visits to the Nehru Memorial Museum and Library, the Energy and Resources Institute, Greenpeace India, JNU, WWF India, an organic farm and the Centre for Science and Environment.
It also meant many meals of gunpowder and paratha and curry and thugpa and paranthe and chana and bhel puri and, well, everything. I had the best Indian meals of my life in an out of the way faux village and probably consumed more Tibetan momos in the three weeks there than in my entire life previously. Sadly, almost none of this food was properly photographed. This seems like an incredible oversight now.
Unfortunately, the trip was too short. It always is. But I'll be back in May.
Tags: cse, delhi, environment, food, greenpeace, india, jnu, nmml, research, shenanigans, wwf
Posted by Adam Jadhav | Filed under united states
Getting in touch with my farm town roots, I visited an orchard a couple weeks ago in the rolling Maryland countryside. The apples were nearly picked out — I found one good Pink Lady on a tree and enjoyed it thoroughly — but no matter. The highlight of the trip was very clearly the wonderful toffee apple above.
Tags: apple, autumn, caramel, fall, farm, food, orchard, photography, shenanigans, toffee apple, washington d.c.
Posted by Adam Jadhav | Filed under united states
My costume this year was both esoteric and abstract. Keep in mind that I'm in an environmental policy program. But I'll help parse out all the levels below.


Continue reading this entry » » »
Tags: awesome, cap and trade, costume, festive, halloween, holiday, sea captain, shenanigans, united states, washington d.c.
Posted by Adam Jadhav | Filed under india
Proposing on mile 23 of the Chicago Marathon? Slick, Dan. Slick.
Many, many congrats to the both of you. I'm incredibly happy for you.
In your honor, here are a few good memories; I know there will be many, many more.
Tags: cute couple, dan lucas, darjeeling, friends, india, photography, shenanigans, supriya doshi, tourism
Posted by Adam Jadhav | Filed under india
The Golden Temple is Sikhism's most holy place. All those entering the temple must out of respect and acknowledgement for tradition cover their heads.
This has given rise to a whole industry of people selling scarves, kerchiefs and other headgear in the bylanes leading to the Golden Temple complex. The temple itself also offers free head coverings in the form of simple scarves.
Since I often wear a long stole with my kurta-pyjama, I have learned to tie myself a makeshift turban, or pagri, on festive or religious occasions. That had been my intention again, when I visited the temple complex on holiday in March.


Continue reading this entry » » »
Tags: armtisar, golden temple, harmandir sahib, india, pagri, photography, religion, shenanigans, sikhism, tourism, turban, wallah
Posted by Adam Jadhav | Filed under india, united states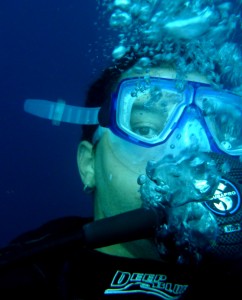 …in August to attend American University in Washington, D.C.
As many of you know, over the past several months I've been applying to graduate schools. Though I distinctly have cursed some elements of the process with Saturn's baleful glance — mujhe chahiye ki GRE pe shani ki buri nazar shap denge — I'm generally pleased with the results. Out of my seven chosen schools, I withdrew my application from one and was accepted at the remainder. All offered various financial aid packages in varying degrees of generosity.
In the end, American's program — highly respected in my future field: international environmental policy — and the school's offer of a graduate assistantship won me over. It had been my first choice when I first started looking at schools more than a year ago. And though Yale's environmental program and scholarship offer were attractive, I believe American will provide me better opportunities given my interests.
(I also received a good bit of support/attention from American staff/faculty, something that definitely helped in my decision.)
I'll be studying environmental policy and specializing in India. That will, ideally, involve research trips and possibly even a semester or more of study/work back here in Delhi and elsewhere in the country.
As much as I can, I'll focus on topics like coastal environmental policy and sustainable development. The goal is working to preserve the ocean — which I love — and people — to whom I feel obligated.
I'll be leaving India in mid- to late-June and spending some time between various haunts: Champaign, Chicago, St. Louis, Colorado and elsewhere, before arriving in the District sometime in August. Classes start at the end of that month.
Huzzah to the next chapter!
Tags: american university, environment, graduate school, gre, india, shenanigans
Posted by Adam Jadhav | Filed under india
Every Diwali season, Delhi goes up in smoke. For days leading up to the festival of lights, kids and not-quite-kids "burst crackers" and light all manner of fireworks. It culminates in a hazy, loud, explosive night on Diwali itself.
Above and below are scenes from my neighborhood at about 10:30 p.m. They had been going at it for hours before. You can tell from the haze in the air.


Continue reading this entry » » »
Tags: culture, delhi, diwali, festival, fireworks, india, patake, photography, shenanigans