Posted by Adam Jadhav | Filed under Uncategorized
In the wake of Donald Trump's election, I've been thinking, reading and writing a lot about the rural, conservative places I grew up. I've been looking through data on my hometowns. And I've been remembering my friends and former neighbors. I've been doing this mostly in a personal fashion but I'm also going to take it forward academically.
See below my call for a special session at the annual meeting of the American Association of Geographers in Boston in April 2017. This is a "late-breaking news" session, so the deadline is only 29 November.
CFP: Geographies of the conservative Other
Following the outcome of the 2016 U.S. elections, disbelief and shock still reverberate around late-night television, liberal newspaper opinion pages, dinner tables, college classrooms, water coolers, streets of protest and social media soapboxes. The success of Donald Trump's campaign, often fueled by bigotry and outlandishly discriminatory proposals, has left many progressives feeling like "they've woken up in another country" (Davis 2016). Surprise has given way to sadness — that so many Americans could vote this way — and legitimate fear about lasting, future material effects — laws rescinded, judges appointed and renewed race, class, gender and other marginalizations.
Progressive denunciations of Trump's brand of conservative politics are at once shows of strength and admirable cautions that intolerance must not be normalized. These reactions call for solidarity among a "we" who did not support Trump's campaign as opposed to a "them," backwards, hateful or regressive Trump voters. In the extreme, this discourse risks marshaling and inscribing a logic of intellectual and moral superiority by progressives over conservatives. Conservatives who voted for Trump are rendered irrational, even irredeemable, in the grips of false consciousness or possessed of impossible-to-change bigotries. Such a logic is potentially Othering — the process by which a group is repeatedly described or defined as deviant and positioned outside or marginal to a normal, acceptable center (Mount 2009). This demarcation of the Other has been routinely deployed by colonial and neo-colonial powers (c.f. Said 1978; Gregory 2004) to justify domination. Othering also overlaps Schmitt's distinction of the political enemy as "the other, the stranger… existentially something different and alien, so that in the extreme case conflicts with him are possible." Today, vehement progressive political discourse — especially the kind that lacks nuance — drifts toward an abstract of the conservative Other as a rural, white, male, bigoted enemy.
Few, however, would argue that the politics to which progressives now respond — manifested in the "surprise" win by Trump — are somehow new. They finds roots in myriad multi-generational forces: disparate effects of globalization, precarity brought on by neoliberal policy, uneven development, mutually constitutive relationships between urban and rural, campaign finance run amok, the historical legacies of slavery, cultural narratives of loss and more (Davis 2004, 2016; Frank 2004; Hochschild 2016; Wolin 2008). U.S. political division has a material spatial quality from the level of red and blue states down to red and blue neighborhoods (Bishop 2007). Of course, Othering of many groups occurs simultaneously in countervailing directions. Minorities have long been Othered throughout U.S. history and Trump himself reinforced an Othering discourse about U.S. "inner cities." The Other is also complicated as categories slip and break: For example, rural America is neither exclusively conservative nor lily white. In effect, the political Other may be written into the messy landscape and history of multiple Americas, generating what Hochschild suggests are impossibly tall "empathy walls."
This special "late-breaking" session seeks reflections and research that engage the subject position of progressive scholars and grapple with the geography of the conservative Other. What kinds of scholarship are needed to address the potential for conservative Othering by progressives? How might progressive scholars avoid or deactivate an Othering of a conservative "them" that "we" fear or even disdain? And how do "we" do so while still condemning expressions of hate or fascism?
The format of the session remains flexible, depending on interest and availability. Participation need not be limited to a traditional paper, but "submissions" might include:
Examinations of the process of Othering specifically in the 2016 elections (e.g. novel social media uses, Facebook algorithms, tenor of late-night comedy)
Deep dives on voting returns, polling or other types of electoral data
New or exploratory research post-election on political division or reinterpretation of old research in the context of the 2016 results
Reflections on the implications of "empathy walls" when progressive scholars study conservative communities
Methodological innovation/renovation (autobiography, autoethnography, "returning home," etc.) for transcending "empathy walls"
Research specifically on cases (practices, movements, sites, experiments) that bridge or challenge political divides
Reactions or disagreements with the suggestion of a colonial logic of Othering conservatives or such categories/divisions.
References:
Bishop, B (2008) The Big Sort: Why the Clustering of Like-Minded America Is Tearing Us Apart. Houghton Mifflin Harcourt.
Davis, M (2004) "Losing West Virginia" Socialist Review.
Davis, M (2016) "Not a Revolution – Yet" Verso Books Blog.
Frank, T (2004) What's the Matter with Kansas?: How Conservatives Won the Heart of America. Metropolitan Books.
Gregory, D (2004) The Colonial Present: Afghanistan, Palestine, Iraq. Wiley.
Hochschild, A (2016) Strangers in Their Own Land: Anger and Mourning on the American Right. New Press.
Mount, A (2009) "The Other" in Gallaher, C et al. eds. Key Concepts in Political Geography. Sage.
Said, E (1978) Orientalism. Pantheon.
Schmitt, C (1996) The Concept of the Political. University of Chicago Press.
Wolin, S (2008) Democracy Incorporated: Managed Democracy and the Specter of Inverted Totalitarianism. Princeton University Press.
Tags: aag, conservative, election, geography, gregory, hochschild, other, politics, said, schmitt, trump, united states
Posted by Adam Jadhav | Filed under united states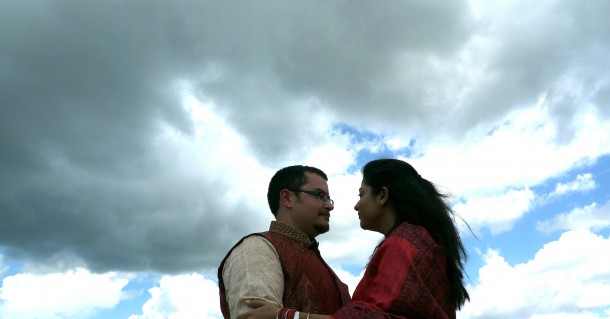 It's a lot more fun to celebrate multiple anniversaries. This June 29 is the third anniversary of our St. Louis wedding (above).
Three years down, the rest of our lives to go.
Love you, darling.
Tags: anniversary, flashmob, forest park, love, st. louis, united states, wedding
Posted by Adam Jadhav | Filed under united states
Dear dad:
I am still sad that you've missed a lot of recent years. At least you were still there for so many of the early ones.
Remembering you at Father's Day.
By the way, I just heard the story "about the time you fell off the donkey." Sam Uncle likes that one. Nice to know you did stupid things, too, when you were 11.
Also, that's a pretty soul patch.
Love,
Adam
Tags: dad, father's day, loss, love, memory, solomon jadhav, united states
Posted by Adam Jadhav | Filed under united states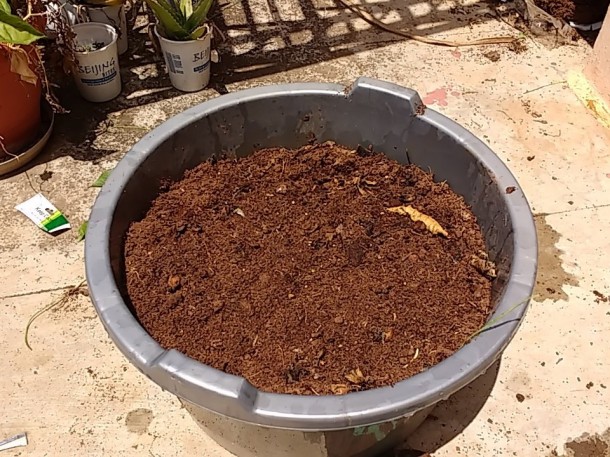 As per usual, Treehugger.com's too-frequent love affair with technology has me annoyed. So rather than work on the fisheries governance paper that is my primary looming task, I'm sounding off here.
Dear would-be urban composters and other people who wish to adopt more sustainable lifestyles by composting:
Please try to not get sucked into the Zeitgeist of techno-eco-consumerism. I support most anything that moves individuals, communities and societies toward more sustainable lifestyles, but Treehugger.com's periodic zeal for the shiny-package, the new-fangled gizmo or the uber-high-tech is unlikely to be sustainable in the long-run (or even the short).
(E.g. I think Lloyd Alter is a smart dude, but his drooling over a "phase change" shirt from a few years ago still sticks in my craw.)
The primary fly-in-my-soup today is this "attractive" but suspect Bono countertop composting system. Essentially it's a prettily crafted system that aims to be a fill-it-and-forget composter that magically pumps out fine humus (mixed with a bit of soil).
After swooning for a while about materials and design with very little critical review of feasibility and likelihood of success, TreeHugger's Kimberley Mok ends with this:
While one can also use any old container to start composting, even as a prototype Bono is admittedly quite an attractive alternative to a regular plastic bin. The extra clever features, such as the liquid collection dish, are a useful bonus. No word on whether it'll be commercially available soon, but easy-to-use, compact composters like this one may win reluctant composting converts over much sooner.
That is TreeHugger's defense of these kind of short pieces highlighting a new product — that attractive and convenient will win the "aspirational" eco-citizen and convert them to a more sustainable path. I'm not sure that holds up in general and in this case particularly.
I'll start with an acknowledgment: Composting is not the absolute easiest practice and requires accepting a few basic precepts: You will get a bit dirty. You might touch a maggot. Rotting food smells sometimes. I'm also admit I am lucky to have even a modest bit of outdoor space at my apartment in Bangalore. That said, it's also not rocket science or even adapting to a new pointless iTunes update.
Another sort of disclaimer: I disagree with those cost-benefit sustainable-ists who remarks, "Why should I compost? I don't have a car and that makes me more green than you'll ever be."
I, too, don't have a car but I still compost. This sustainability tradeoff game is a childish debate. It too often compares apples to kumquats or makes a reductionist policy argument that everything sustainable can and should be counted in carbon footprint decreased.
Simply put, I agree composting has benefits for individuals, households, neighbors, communities and the earth. Full stop.
So of course I support efforts to bring more people into the let-it-rot fold. In that, TreeHugger.com and I are on the same team.
But, but, but… I pray that would-be urban composters don't fall so easily for the another-thing-to-buy-that-will-make-it-all-easier logic. Especially when that additional thing you hope to buy is a prototype that is unlikely to satisfy.
First, let's be honest with ourselves. It's simply not sustainable to believe we can adopt sustainable lifestyles by buying new-fangled crap in the hope that we don't actually need substantive lifestyle changes (and, in this case, accepting reality that our garbage smells foul). Maybe this counter-top composter is attractive, maybe it wins hearts and minds, but we should at least stop and question: Is it actually a good thing to try to invent the microwave popcorn or K-cup version of composting? Short-term, seems elegant/convenient, long-term, a sustainability fail.
Another analogy: Is this something like a Diaper Genie for compost? The diaper genie alleviates the odor problem of piling up disposable diapers and hides them from sight, eliminating one practical disincentive to using ever-more disposable diapers. I imagine that more honestly confronting the baby-poo-dilemma might encourage realistic problem solving (including regular washing to reusable cloth diapers). I submit that a counter-top composting model aims to alleviate the discomfort of odor or devoting space to a rotting tub of garbage, which allows us to avoid the reality of our waste. Worse, if it fails to work even moderately well (as I suggest below), then it may not even encourage composting in the short-term.
So let's consider the attractive "tech" critically.
I'm estimating here, as this fawning is all over a prototype (i.e. no long-term demonstration or specs I can see). That jar looks approximately like the depth and diameter of my terracotta pillar system in India. Based on experience with two people consuming a moderate amount of vegetables, a jar this size will fill up in two weeks, long before even the bottom layers have matured. In a healthy US diet, which probably includes more fresh vegetable consumption, that will load up even quicker. If it truly is no-turn composting (just layering), the top, most recently added layers will of course take longer even as the bottom finishes. If you're aiming to avoid messy compost, that means the "couple months" minimum is from the point at which the bin fills.
So far, this doesn't make a lot of sense (or a lot of compost). But I admit the demo video is more promotional than explanatory and it is subtitled in a language I don't speak. I could have misunderstood.
This turn around of well-formed compost assumes ideal conditions re: moisture, air circulation to the core, small grain of organic matter (i.e. chop those rinds, peels and waste bits) and a well-tuned carbon/nitrogen ratio (~25 C to 1 N). Which you won't get if you're only adding kitchen scraps and maybe a bit of newspaper. Critiquing the "compost" that the hand model in our demo video appears to take out of the bucket, I think that's not actually finished compost. And for the record, good soil for growing actually requires more than just compost.
To get more rapid and better-finished compost, you'd need to add even more carbon-heavy materials on a regular basis (to get to that sweet spot of ~25 C to 1 N). Which would of course fill the shiny bucket faster. Which would mean opening the contraption more, which would again release smells, a legitimate composting deterrent for the aspirational. Plus, from a fair bit of experience, to get really broken down humus you'll need maturation, which means a second vessel to "let it rot" some more. So much for self-contained.
Also, perhaps you could periodically mix the compost in situ (maybe you're supposed to?); that still seems to defeat the purpose of this shiny, self-contained contraption. That in turn leaves me asking if there's not a better active solution.
A low-priority nit would be that the hideway juice tray is likely to tip when you first lift it out, spilling compost tea all over the places you don't want it. It might look "clever" but a spigot (which already exist in other bucket systems) would do you better.
By the way, those smells of rotting vegetables are going to be more pungent and last longer in a no-turn system. Well-turned and managed compost quickly smells like the forest floor. Breath deep. Meanwhile, soaking wet compost with too much nitrogen (what a mix of mostly unturned kitchen scraps will get you) will turn to an anaerobic digestion process that could eventually smell like rotten eggs.
If this is aimed at the tyro composter who is less committed to the cause or someone who has more constraining conditions (e.g. renting a room in a compost unfriendly household or a Japanese pod apartment), then I don't see it fulfilling its supposed evangelizing mission. The cracks in the powdered spun aluminum veneer —  it fills up too quick, takes too much time, still smells bad, doesn't produce fully formed compost — become gaping.
I'm envisioning a lot of partially finished compost getting dumped back down the sink disposal or into the trash bin. After that, look for used-but-still-shiny bins on Craiglist.
This adds up to a big function fail that is just overlooked in the name of fashion. It's too small. It'll take too long. It's not a reasonable composting system to generate a yield.
High probability of the opposite of success doesn't bode well for winning "people who think about going green, stuck thinking that they will have to give up their style and design philosophy," as a TreeHugger.com moderator responded to my (I admit) unnecessarily snarky original comment on the above article.
That suggests a counter-top composter (as opposed to a temporary storage jar, collector or "keeper" with say a charcoal filter) is trying to force a function where it doesn't belong. Toilets go in bathrooms for a reason; I don't have one next to my bed no matter how superficially convenient that might be.
In the same line of reasoning, the counter just might not be feasible for your actual composter.
Look, I think green-trends blogs like TreeHugger are indeed important. I'm on the daily e-mail list. But I also believe appropriateness of tech/design should be prioritized over aesthetics.
Note: I am certain the writer of the TreeHugger post is smart. And yes, this is probably appealing to a certain set of consumers. I'm even willing to concede that there is probably a narrow margin of users who could make this Bono system work OK (though these same users are probably quite expert and would opt for a more practical, useful and productive system).
But there must a middle ground between catering to aspirations and espousing reality. Aspiring to change our lifestyles as little as possible isn't aspiring to much at all (and actually may be part of the problem).
Bonus material:
Even as a nascent urban permaculturist, I can brainstorm many other suggestions to address problems of the aspirational composter (and maybe bring about a little system change while we're at it). In that, I'm certainly not the first or the smartest. I'm not claiming to be an expert or industrial-strength composter (though I grow things on my terrace with homemade compost). Even TreeHugger has various posts relating to the range of DIY composting methods that exists; many of those solutions can be adapted.
If you're really committed to the urban waste reuse project — or aspire to be — here are some suggestions (I'm not the only one saying this) that could actually make composting (or composting-like activities) work for you:
Don't care what the composting-takes-too-much-space-crowd-says: A small rotary drum composter won't take up much space on any balcony, terrace, etc. Certainly no more than your bicycle, patio chair, grill, etc. Well maintained, it also will hardly smell. Check Craigslist for a used one. Or adapt a DIY design if you have even a modicum of initiative.
Not everyone has even that outdoor space. OK. Let me rephrase: A small rotary drum composter won't take up much space in that unused corner of your apartment. Certainly no more than your bicycle, arm chair, DVD stand, etc. Well maintained, it also will hardly smell. Put a plastic mat underneath and sweep now and then. Check Craigslist for a used one. Or adapt a DIY design if you have even a modicum of initiative.
See points 1 and 2 about terracotta (or DIY) towers with collection, maturation and storage tubs — another way to go.
All of the above essentially require some amount of active compost management — aerating, turning, getting appropriate proportions of ingredients. But even moderate management will deal with most of the smell and unsightliness, if that's the real problem.
On a more philosophical note, active compost management recognizes that waste is a problem to be actively confronted (as opposed to repacked in a shiny jar).
Getting the right ratio of ingredients could also help cut down your other household waste, as you'll start adding more cardboard packaging, shredded paper, etc.
I mentioned this already: Well-maintained maturing compost smells like the forest floor. So wonderful!
Also, I bet some used books will teach you plenty more and make you a better, happier composter / urban gardener than a powder-coated aluminum jug. This for composting, and this for the world of soil health beyond composting.
You can DIY additional amendment (say, growing a bit of lemongrass if you have the right light and temp) as a pest prevention additive layer after compost turns. Google "DIY compost amendment." Voila!
You could make DIY pseudo-EM by fermenting some cooking water (I do it with water left over from soaking chickpeas; water drained from rice or even cooked pasta should also work).
If you do have skeptical/annoyed neighbors, housemates or family members, have you honestly tried discussing it with them upfront. I think I won a neighbor over re: our messy terrace garden by offering him a tomato plant. Agree to pool resources (kitchen scraps and/or "browns") and share rewards (humus or grown produce)? Now we're aiming at system change.
Does your residential building have outdoor space? I know enough people who say their landlords/managers/association would never agree to composting in a common space but how many have actually tried it? Can you (and maybe your neighbors) petition for permission?  Parking garages, alleys, garbage rooms, etc. already smell of one fume or another and rooftops have this thing called wind. Also, more system change.
Of course, you need not be limited specifically to composting. A popular tested intermediate tech option for the urban, space-conscious, aspirational, would-be organic waste-repurposer would be the bokashi bucket fermenter (or the DIY version). I don't actually like it that much, but I get its usefulness. Extract the ferment tea all you want. Then when the bucket fills (since we're assuming you don't have land in which to bury semi-finished product), find people at a community garden who would almost certainly be happy to bury your fermented waste to help their garden grow.
The earlier point about community gardens really applies to most organic waste. Buy a cheap air-tight bucket or a filtered compost keeper. Periodically drop off waste for someone else who will put it to good use. I bet you could even trade uncomposted waste for healthy soil.
While you're at it, try for a community garden plot.
This has turned into a long missive about combining appropriate tech philosophy with a love for green, urban thumbs and living. Skeptics (or perhaps the folks at TreeHugger who are poked a bit) could call it a tirade. Fair enough. Excessive techno-eco-consumerism really gets my goat.
To be clear, I do want to be on the same team as others who encourage the aspirational green people to become formerly aspirational green people. But I also think that a heavy dose of critical evaluation has to be applied; lifestyle change does actually require lifestyle change.
In other words, dealing with excessive waste may actually require smelling the rotten vegetables.
Composting experts out there can surely advise me on where I have gone astray. TreeHugger can feel free to respond as well.
Tags: appropriate technology, bokashi, composting, consumerism, critical evaluation, em, environmentalism, fantasy, gardening, india, permaculture, sustainability, techno-enthusiasm, technology, treehugger, united states, urban living
Posted by Adam Jadhav | Filed under united states
I stand on the shoulders of many people, especially various mothers. Above, 17-year-old me looks like a dope with three women who have been instrumental in making me who I am. I will never give enough voice to my gratitude to Deborah Jadhav, my mother; Mary Rader, my godmother; and Mohini Jadhav, my grandmother/dadi (next to me, right to left above).
So dopey I was.
Tags: gratitude, mother, mother's day, thanks, united states
Posted by Adam Jadhav | Filed under united states
TO: Sandy K. Johnson
President of the National Press Foundation:
Ms. Johnson, I respect your career as a journalist, particularly your legacy as Associated Press COB in Washington, DC. I also respect the mission of the National Press Foundation, especially these days when journalism as a craft and a community is on the ropes.
Yet I was so very dismayed to learn of the National Press Foundation's Food, from Farm to Table "bootcamp," which sounds like little more than junket, paid at least in part by Monsanto. As disheartening were your recent comments defending such a program.
"Johnson did say that she personally initiated the NPF's sponsorship relationship with Monsanto after she found herself seated next to a member of the Monsanto board of directors at a dinner party in January. She also said that once Monsanto signed on as a sponsor, the NPF decided to locate the conference in St. Louis in order to include a visit to the company's labs in their programming. When asked if she was familiar with Monsanto's controversial reputation, Johnson replied, "In whose eyes? In your eyes? I'm familiar with the Monsanto that created research and science around agriculture that has allowed the United States to feed the world."
Now I understand that the food journalism community can be pretty quick to pounce. And there are many sides to the complex story of food and food politics. But this program and your conversation with Helen Rosner at Eater reveal two disturbing problems.
FUNDING.
Now, you might rightly stand on your word that this junket would be fair and balanced, that adult journalists can decide for themselves, that NPF wants to shed light on a multifaceted issue, etc. I agree that a tour of Monsanto should be included in such a program as should your planned tour of an organic farm. And yes, I think that Monsanto's side needs to be heard, and questioned critically. I think a visit Whole Foods and to Aldi is on order. I think checking out the refrigerators of the rich in Clayton and the poor in North St. Louis would be revealing. Go stand in the middle of vast corn fields in southern Illinois. Compare their soil to that of a permaculture plot developed by EarthDance Farms of Ferguson, Mo. Speak with scientists at the Missouri Botanical Garden (or bring some from the University of Illinois at Urbana-Champaign or the University Missouri at Columbia). Take a day trip up to Decatur, Ill. and visit Archer Daniels Midland. On your way back check the small and largish dairy production around Breese, Ill.
Such activities will surely make your junket less junket-y.
But why should Monsanto foot the bill? Do you/NPF not see a real conflict of interest? Do you not think that there's at least the potential for impropriety or the appearance there of? Can you swear that Monsanto at no point has influence on the itinerary? Do you not see that by taking Monsanto's money, you allow them to buy influence? The rules of the exchange are changed, right?
I remember the old AP "rules" that I learned as an intern and stringer. We took free water if we were thirsty; the rest of the sponsorships, junkets, food at events, transportation with the campaign — I was taught — was to be refused or paid back if absolutely necessary. I'm sure you haven't forgotten why those rules — informal or official — were so strictly promoted as a code of conduct.
Is it the case that the junket couldn't happen without Monsanto funding? I do suspect you wouldn't be able to offer an all-expenses-paid trip to St. Louis. Which is also probably what Monsanto wants. In that case, don't do it; find other funding creative ways to train journalists on these matters without compromising your/NPF's integrity.
BIAS
Now, on a more personal note, your blathering and defensiveness reveals you as biased on these issues — consciously or not.
You say got the idea from a NatGeo issue? You were sitting at a dinner party next to a Monsanto bigshot and struck up a conversation? Congratulations. Are you so removed from these concepts that you weren't already aware of their complexity and Monsanto's role? Are you really claiming you are unaware that Monsanto is controversial and not always considered an altruistic corporation interested in ending hunger? Do you think Monsanto critics are just some hippy fringe? There's no reason for concern with GMOs and the politics of GMOs and corporate control of the food system? You're absolutely unbiased in all this?
No, Ms. Johnson, I think you have plenty of bias, and you quite plainly reveal it. You apparently got riled up and pushed back at Ms. Rosner, but in doing so, you openly take a stand on your benefactor Monsanto — and apparently the highly contentious politics of food, aid, subsidies, intellectual property rights, trade, policy, freedom of expression, tort law and more. Your unskeptical description of Monsanto as supporting the food-providing United States is company salespitch and/or jingoistic propaganda more than truth.
As a final justification, you attempt to dismiss your skeptical interviewer because you claim some authority, having grown up on a farm. I agree that once perhaps put you closer to some of these issues (though probably not the extensive complexity of agro-food politics today) than people who don't grow up in and around farming towns.
But that last credential doesn't excuse your (and NPF's) abrogation of basic journalistic principles. You might like Monsanto enough to take their money. And you apparently can't see your own bias (bias is funny that way).
But I hope enough journalists do see through Monsanto's attempt to buy media coverage, in which you are now complicit.
Sincerely,
Adam Jadhav
P.S. Before you dismiss me. My very first job was detasseling corn. My second was stocking food at a grocery store. Several years later I interned with the Associated Press. I became a political reporter in St. Louis. I left journalism for a graduate degree in global environmental politics. I now live in India conducting research (and hands-on experiments) in sustainable agro-ecology. From there to here, it's very interesting to how Monsanto and the United States do or do not "feed the world."
Tags: agriculture, bias, GMO, journalism, monsanto, national press foundation, press freedom, sandy johnson, science, united states, washington dc
Posted by Adam Jadhav | Filed under united states
In 2012 and 2013, American University Prof. Eve Bratman and I worked with two of her classes to survey more than 250 commuters in Washington, DC's Wards 7 and 8. While much of the city — and indeed the country — has seen a cycling renaissance (hooray!), commuters in predominantly poor, predominantly black Wards 7 and 8 aren't exactly part of the boom.
Above is an early table from the 2013 segment of the survey that specifically asked commuters at a wide range of places what barriers they could identify to cycling. Meanwhile, we note that the overwhelming preference among our respondents in both surveys is still for an automobile.
Ultimately, this leads us to conclude there is more serious work to be done; and we have a few policy suggestions. For a more developed argument, see the initial findings of our exploratory, shoestring research published today by The Atlantic's CityLab.
Many thanks to CityLab for listening to us. And thanks to all the co-conspirators (fellow students) in this research. We're looking at publishing a much more thoughtful, articulated and data-heavy version in the coming months.
Tags: biking, class, cycling, development, equity, income, race, social concerns, sustainability, transportation, united states, washington dc
Posted by Adam Jadhav | Filed under united states
LEGO building blocks remain my all-time favorite toy. Even more favorite than bourbon or my dive kit.
As a child, I spent hours hidden away in my room, imagination running wild, building, deconstructing and rebuilding parts of the LEGO city pictured in the fuzzy image below. I could never get enough and they were a prominent part of every birthday, Christmas or other gift-receiving occasion.
I vividly remember my giant airport, my train set, my pirate's island and more. As an 11-year-old, I spent my savings on spare LEGO building blocks so I could build mass housing for my city from scratch.
And I even had a Shell-branded gas station. Today, I shiver at the thought.
Of course, it was a different time. Few openly resisted such things as surreptitious marketing or product placement in child's toys. Hell, I didn't really think about this particular horror until a few years ago.
But given the state of our world, our politics and our understanding of climate science, it's time that LEGO cut ties with a corporation whose business model depends on destroying the environment. Every day that LEGO continues to shill for Royal Dutch Shell, it otherwise lends the company a false, friendly and benign air.
I hear some folks: "Come, on, it's just a little bit of product placement and branding." They're two Dutch companies, after all. And how many kids at some point have toys — think model cars and trucks covered in ExxonMobil stickers — labeled with the name of this or that company?
This is more than just banal advertising. Through LEGO sets in the hands of children, Shell markets a subtle-but-dangerous message that it's institutional, that it belongs, that it's noncontroversial, that it's fundamental and that it should be accepted. That the Big Oil economy — which includes Shell's continued attempts to drill in the arctic — is as "harmless" as apple pie (or maybe stroopwafels).
If LEGO started making new sets called Oil Rig Spill Disaster or Warming, Rising Seas, then I wouldn't complain. That'd be honesty in advertising.
Want a visual appeal that will punch much harder? Watch this brilliant Greenpeace video and sign.
Tags: branding, campaign, climate change, conservation, corporate partnerships, corporations, drilling, greenpeace, LEGO, oil, product placement, shell, shill, toys, united states
Posted by Adam Jadhav | Filed under united states
One year ago, surrounded by family and friends, we had a flash mob wedding on a beautiful St. Louis Saturday afternoon. This social ceremony stateside the nth wedding function we had starting with Ishani's first wedding to a tree behind her house.
A sincere thanks to everyone who was there with us in St. Louis to celebrate. Those who wanted to but couldn't make it were of course missed. We raise a glass to you all.
This post is back dated. Not because I forgot, but we because we've been without Internet a majority of the last few days. Hooray for monsoon weather!
Tags: forest park, grand basin, ishani sinha, love, marriage, married, shaadi, st. louis, united states, wedding
Posted by Adam Jadhav | Filed under united states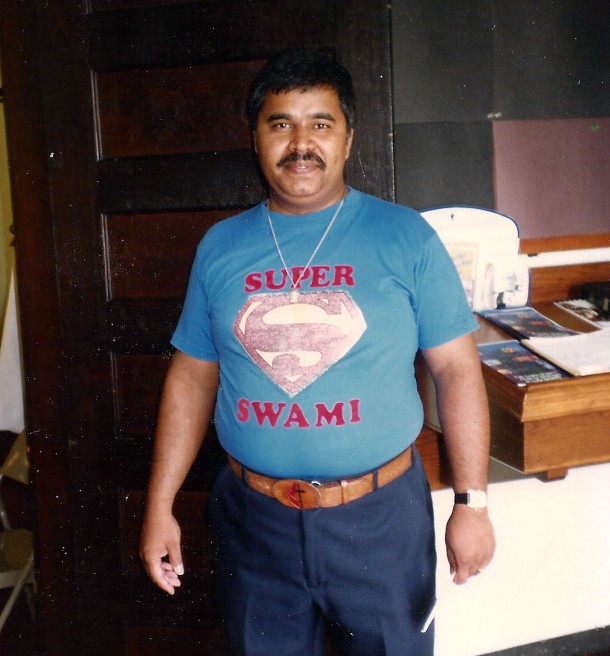 Father's day and all. Miss you so much, dad.
Tags: chestnut, family, father's day, illinois, immigration, india, solomon jadhav, united states