Posted by Adam Jadhav | Filed under india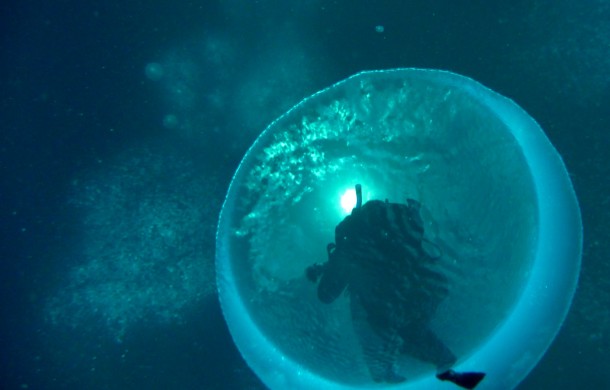 This week I've returned to the dusty, human crush of Delhi after more than three weeks on Havelock Islandtraining as a divemaster. I spent my time interning at a dive shop — the very one where I learned to dive a little more than a year ago.
That meant long hours — 12-hour days — of managing divers, helping lead dives, sorting/cleaning/lugging gear, skills tests, timed swimming trials, science and protocol exams and, thankfully, a fair bit (more than 40 logged in the three weeks) of diving. I'm now a certified Enriched Air diver and one posted envelope away from being a card-carrying, certified PADI divemaster.
The above photo, by the way, is my reflection in another diver's bubble's on a descent 100 feet or so to the bottom at Johnny's Gorge, one of our celebrated dive sites.


Continue reading this entry » » »
Tags: andaman and nicobar, divemaster training, environment, fishing, graduate school, havelock, india, johnny's gorge, nitrox, ocean, padi, photography, scuba diving, weight loss